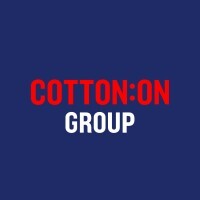 Job Description
THE ROLE – UNLOCK IT
Unlock your potential; take on responsibility, embrace opportunity and own your development. Team up with your leaders, obsess about delivering on what our customer wants, support the team to execute and achieve targets, be resourceful, and have a curious mindset.
• Be customer obsessed, go above and beyond to create amazing moments.
• Know youre the key to a winning store.
• Listen to your retail leaders, process with pace and make your store look amazing.
• Be curious, ask questions and seek feedback to unlock your stores possibilities.
• Love our product and our customer.
THE WINNING SKILLS
• You've been the go to person in your team, delegating comes naturally. You read the play and hustle.
• Tackle your role with confidence, finds solutions and contribute to a winning store.
• Be a culture champion; jump right in and don't be afraid to get your hands dirty.
• Keep it simple, fearless and fun.
YOU
We strive to empower our team to be the best they can, both at work and in their personal lives. Taking a whole-self approach, we enable our teams mentally and physically through wellness tools, resources & benefits.
• Own your development and accelerate your personal and professional growth through expert led development sessions and our award winning online learning platform YOU Learning.
• Try new experiences and develop your skills, zig-zagging your career through our 7 brands.
• Work hard, play hard; annual overseas incentive trips, community ambassador trips with the Cotton On Foundation and 50% discount for COG's 7 brands.