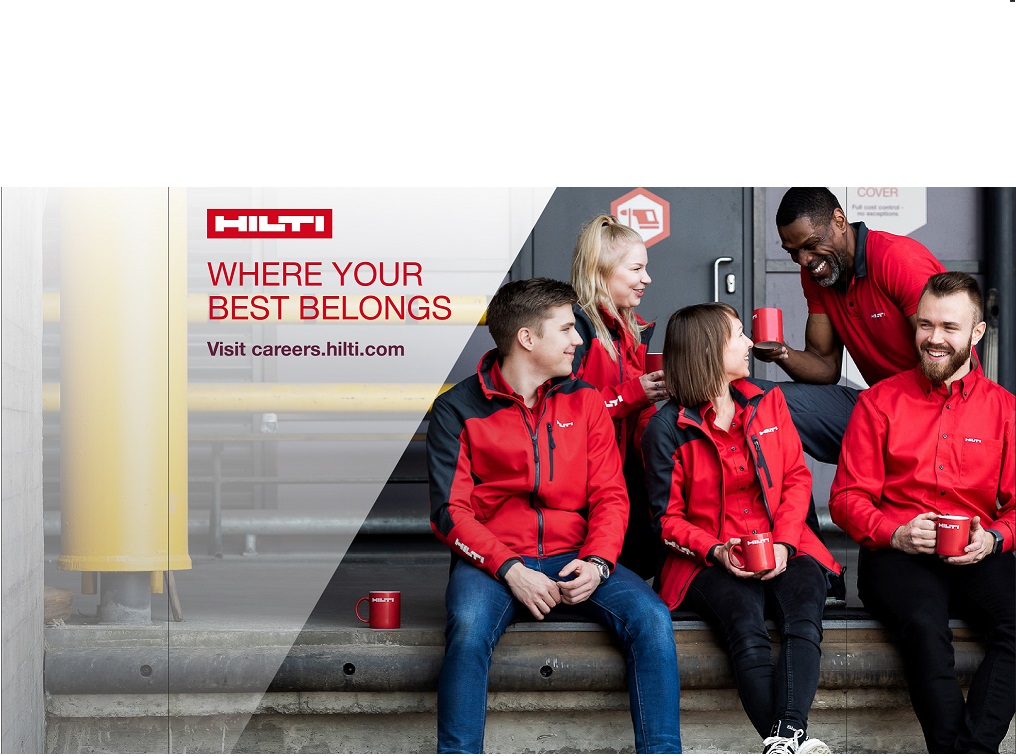 Job Description
We'll give you the tools you need to excel in your internship, including one-to-one coaching. You'll enjoy a rare combination of autonomy and camaraderie, as you'll manage your own project while being part of a friendly team. It is an excellent opportunity to sharpen your career and potentials.
Achieving sales planning or targets through territory assigned and introducing new products to market and target customers
Identifying business and sales opportunity and promoting Hilti's product line
Applying trade application knowledge and providing solutions to customers through understanding customers needs and demonstrating Hilti products and services
Expanding sales coverage by acquiring new clients and maintaining good business relationship with existing clients to build up loyalty
Handling and resolving customers' enquiries and complaints
Preparing quotations, monitoring progress of customer's orders and following up to ensure customer satisfaction
Collaborating with a variety of departments (logistics, credit, marketing, technical services, and customer service etc.)
At Hilti, we have an excellent mix of people, which we believe makes for a more vibrant, more innovative, more productive team. So, if you've never worked in construction, that's fine with us. Success at Hilti is down to teamwork and ability, regardless of your background.